Lightway
FASADE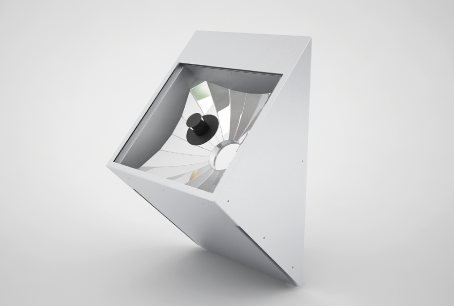 If it is not possible to use roof...
Lightway sun tunnels allow you to collect daylight on the facade of the house. If it is not possible to use the roof, there is nothing easier than the light collector to place on the facade. Simply light up the cellar, basement, room where you can not have a window or where the roof is just too high.
Lightway sun tunnels suitable for facade installation:
Lightway Crystal HPCrystal HP are suitable for installation on the facade, pitched roof and flat roof of all types of roofing.
Lightway F400The F400 is a special type of high-performance sun tunnel on the facade.
main features
There is no need to interfere with the roof of the house.
Excellent thermal insulation properties with Blue Performance.
Easy illumination of cellar and basement.
Easy and fast installation.
Lightway CRYSTAL HP
facade installation
The Crystal HP Series is suitable for installing Lightway on the facade. Use a unique crystal dome to illuminate your interior. For all the necessary information, please visit the Lightway Crystal HP product page.
When using the CRYSTAL HP series on the facade of the house, it is enough to choose the type for a flat, smooth roof.
Lightway F400

is an original facade sun tunnel Lightway

.
The collector consists of specially bent mirrors, which concentrate the sunrays into the lens and then to the high reflective pipe.
The pipe then brings the light into the interior, where it can be equally spread, by the ceiling diffuser.
high power due to specially bent mirrors in light collector

easy installation, no need of maintenance
The F400 sun tunnel is custom made

.
If you have any questions about the product or prices, please contact our customer service.
HOW MUCH LIGHT A SUN TUNNEL GIVE YOU?
An online light calculator will find the most suitable solution that will bring you enough daylight to your home.

MUCH IS HOW MUCH IS A SUN TUNNEL
Choose a sun tunnel for your house and find out the price.
It is quick and easy.